Do you have an
issue

with an existing order?

Fill out the form below to open a repair ticket
FREQUENTLY ASKED QUESTIONS
Normally our turnaround time is 8-10 weeks, however with global shipping issues we are anywhere from 8-16 weeks currently. We are also one of the few window treatment companies in the US that has guaranteed shipping lines through 2023 though. Unlike many companies, we can guarantee delivery.
Absolutely not! We charge the same amount no matter the color, louver size, tilt type, frame type, etc. We also don't charge sales tax, charge for estimates, or for installs.
We are the largest plantation shutter company in the SE United States. We have ownership in our own factory based in Xiamen, China. This makes our company the only true non middleman plantation shutter option anywhere in Florida.
All of our plantation shutters come with a lifetime warranty against defects. Defects can be discoloration, damage on arrival, paint issues, rust, etc.
Because we have ownership in our own factory we have been able to create our own patents. You will find several patents including light-blocking strips, light-blocking louvers, and even the way the shutter is constructed and assembled.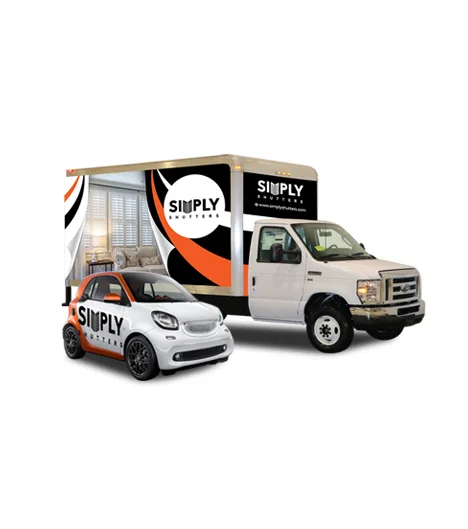 Want to check on the
status

of your order?